International Information
Welcome to the Klinikum Siegen
With around 1.700 employees the Klinikum Siegen is one of the largest employers in the region. Business proprietor is the district of Siegen-Wittgenstein. In 2021, around 20.000 inpatients and around 60.000 outpatients were treated at the hospital. In addition, the Klinikum Siegen is an academic teaching hospital and it has an affiliated medical care centre (MVZ).
Together with the MedCenter, the Klinikum Siegen forms the Weidenau Health Centre which links inpatient and outpatient services in the immediate vicinity and provides care not only for patients from Siegen but also for people from the entire three-country region and beyond.
With its 13 specialist departments the hospital is comprehensively positioned. A special focus of the range of services is on the treatment of neurological and psychiatric diseases. Almost 2.000 stroke patients are medically treated by experienced teams every year. With its certified supra-regional stroke unit the hospital has one of the largest and most important facilities of its kind in Germany.
In recent years the Klinikum Siegen has not only made extensive investments in the renovation of its buildings up to modern standard but has also ensured that patients in the region receive excellent medical care with a central emergency room, a new operating centre and new large-scale medical equipment. Detailed information on our range of services can be found in the area of "Specialist Clinics & Centres" and "MedCenter (MVZ)".
In addition to medical care at the highest level, we also place great value on friendly, attentive and respectful interaction with each other. This applies to our dealings with our patients and their relatives as well as to our colleagues among each other. Equally important to us is good cooperation in a spirit of partnership with doctors in private practice, clinics, care facilities for the elderly, social services and health insurance companies.
The sole proprietor is the district of Siegen-Wittgenstein. The chairman of the shareholders' meeting is Mr. Andreas Müller, head of the district authority.
Ingo Fölsing
Managing Director
In an emergency situation, always dial 112 first. Never call the hospital to ask for instructions. 
Emergency call: 112 
You can reach the rescue service or fire brigade under the general emergency number 112
Police: 110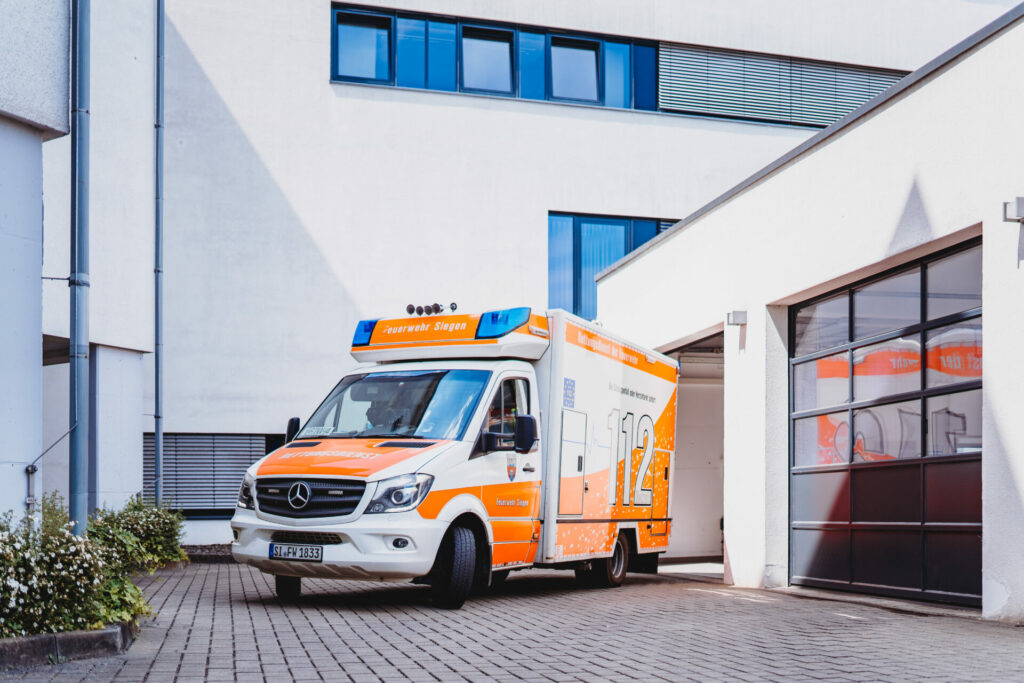 The nursing teams of the Klinikum Siegen are available for your nursing care all around the clock. In close cooperation with the other professional groups in our hospital, we provide everything from professional nursing and care to expert advice for the people entrusted to us and their relatives. 
The focus of our work is on people who are entrusted to us, because they need our support for health reasons. Thus, we understand care as a trustworthy service carried out with the aim of providing you with optimal care and supporting your recovery. If you have any questions about your treatment or care, please feel free to contact us at any time. 
All our staff aim to make your stay at the clinic as pleasant as possible, so we are very grateful for any positive suggestions you may have. Continuous improvement in all areas is very important to us.
Armin Heck
Nursing Director
Graduated Nursing Manager (Dipl. Pflegewirt (FH) | Specialist nurse for psychiatry | Responsibility: psychiatry, intensive care unit
Yeliz Karaarslan
Nursing Service Manager
Responsibilities: visceral surgery, thoracic surgery, trauma surgery, urology, endoscopy, operating room, anaesthesia, service staff
Thomas Hoof
Nursing Service Manager
Responsibility: Medical Clinic I, II, III, IMC
Johanna Salbach
Nursing Service Manager
Responsibility: Neurology
Florian Lemmer
Nursing Service Manager
Responsibility: Central patient admission, Radiology
Pia Gräbener
Assistant Nursing Director
Telephone: +49 271/705-1003 | E-Mail: pdl-sekretariat@klinikum-siegen.de
Kerstin Geisweid
Secretariat Nursing Directorate
Telephone: +49 271/705-1003 | E-Mail: pdl-sekretariat@klinikum-siegen.de
Before a stay in hospital, everything needs to be well thought out and organised. With the help of our checklist, you will get an overview of what belongs in your hospital bag in case of a hospital stay.
identity card
hospitalisation or referral form
health insurance card
vaccination card
possibly documents from previous examinations (X-ray, CT, etc.)
list of medicines you take on a permanent basis
if applicable, allergy, X-ray, cardiac, diabetic or anticoagulant passport (if taking special blood-thinning medication).
if available, proof of supplementary insurance for treatment by a chief physician and single and/or double room, living will, power of attorney for medical care
cosy clothes or house suit
toothbrush, toothpaste, cup, denture cleaning agent
washing articles
towels, flannels
brush and hairdryer
other valuables (jewellery, etc.)
What you should rather leave at home
andere Wertgegenstände (Schmuck, o.ä.)
Contact Patient admission
If you have any further questions regarding patient admissions, please feel free to contact me.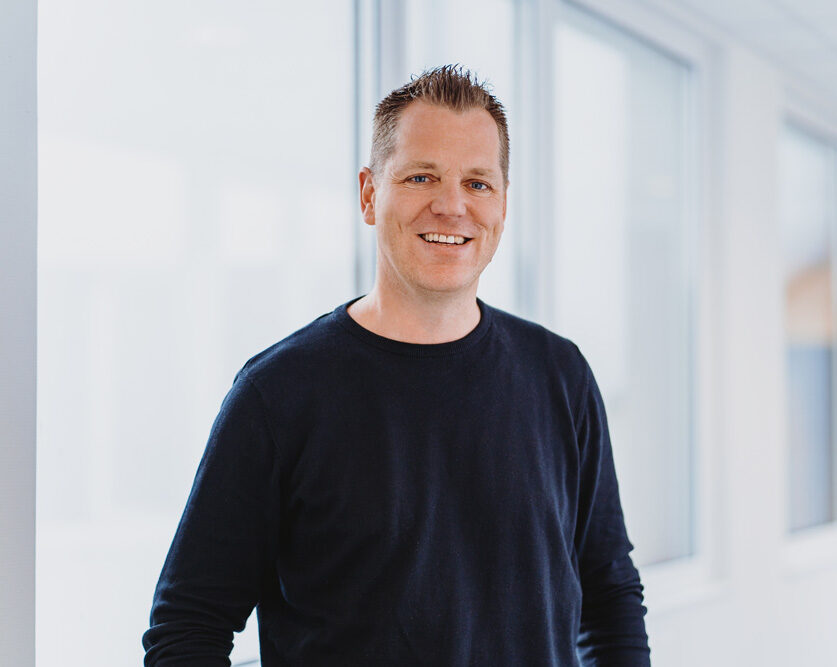 Head of Central Patient Admission
Telephone: +49 271/705-0
Fax: +49 271/705-2114
E-Mail: f.lemmer@klinikum-siegen.de